2 hours ago
Prentice and Shiloh: "Once Shiloh took charge, his cock got super hard through this sweats, and popped out all engorged." See the video at ChaosMen.
1 day ago
Anonymous asked: sucking and swalling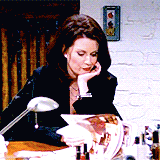 1 day ago
Bareback video: thechriscrocker with Justin Dean in Chris Crocker's Raw Love (2014, Lucas Entertainment). 
4 days ago
timporn: 'Dominic Sol and Morgan Black are a couple who fuck around. In this scene they watch each other breeding muscle bottom Ben Statham. Dominic even lies down on the floor to get a closer view of his boyfriend's cock sinking into Ben's cum-splattered hole'. From Man-Cunt (2014) Treasure Island Media.
5 days ago
21 year old Nathan Gear submits his M-C to Rio Silver in an aggressive basement fuck. Fuelled and filthy, @NathanGearedUp ends up covered in dust and loaded with the handosme top's cum. From Man-Cunt (2014, Treasure Island Media)
5 days ago
timporn's 'SEWER BOY' joins the Tezca and El Chivo. This lean little stud is known in Mexico City as a door-to-door handyman who sells his stud service for $10. Just bend over and SEWER BOY starts to fuck, a trashy no-nonsense hole-fucker. From MECOS [CUM]
6 days ago
A day at the local sauna wasn't enough cock for this guy, so he organised a couple of local studs to meet his 'needs'. Sewer Boy and Esteban tagteam Aldo in MECOS [CUM].
6 days ago
Paul Morris: "Jackson is a nice middle-class university student in Mexico City and wanted to try bareback sex with two wild hombres. We gave him Johann and SEWER BOY, both rough men-of-the-street. The two tops take turns tapping handsome Jackson's juicy culo." From Treasure Island Media's MECOS [CUM].
1 week ago
Ten-buck fuck: Mexican cock-fiend Aldo pays the village handyman/rentboy $10 for his load. With Sewer-Boy in MECOS [CUM].